Manchester has always been a hotbed of musical talent. If you're a music fan looking for a live music in Manchester, you'll be spoilt for choice. To help you out, I've put together a list of the best places to see live music in the city, whatever your taste.
Small Music Venues for Up-and-Coming Bands
The Peer Hat
14-16 Faraday St, Manchester M1 1BE
This is a typical rock n roll dive bar and we love it for that reason. It's small and intimate with a bar upstairs playing great tunes and an intimate music venue downstairs.
This is a good place to see break out bands if you're knocking about The Northern Quarter.
26 Oldham St, Manchester M1 1JN
Another Northern Quarter favourite, Night and Day has been hosting up-and-coming bands since 1991. This is an absolute institution where you can expect to see up and coming acts who are about to make it onto the next level.
The venue itself has very cool decor and is an excellent place to be for a drink and a bite to eat even if you're not seeing any live music.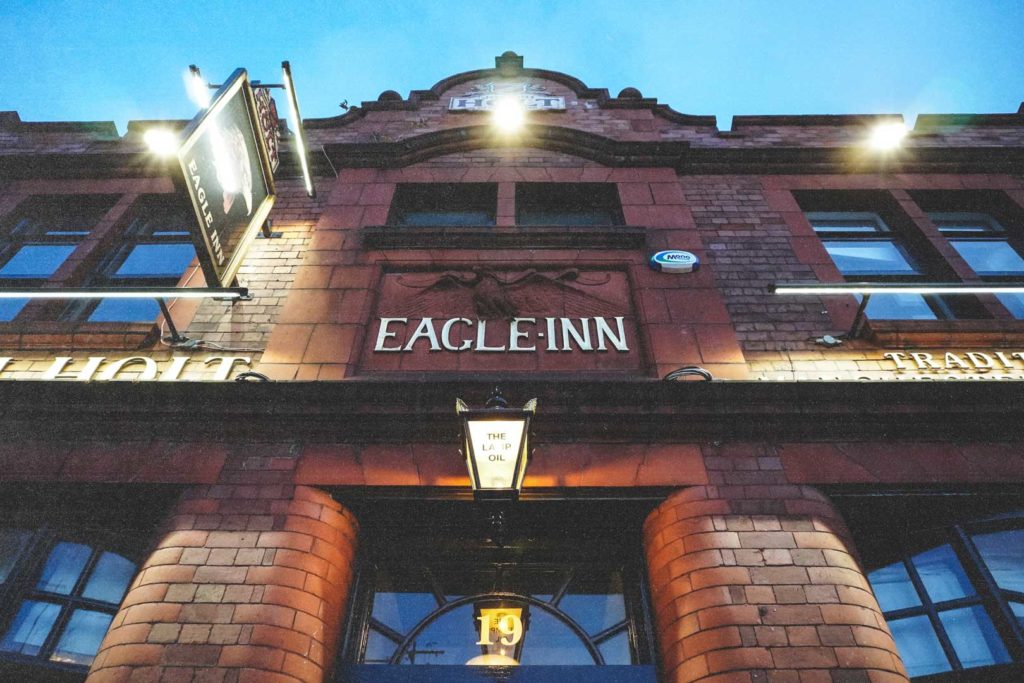 We had to mention ourselves… situated in Salford's a short walk outside Manchester City Centre, The Eagle Inn is another music venue you have to know about as it can be a bit tricky to find, tucked away giving what we like to thing a bit of a cult feel.
The music venue is pretty spectacular for a small pub. It is in a hollowed out Victorian terrace house which is attached to the pub giving it a great feel for intimate or rowdy gigs.
38 Charles St, Manchester M1 7DB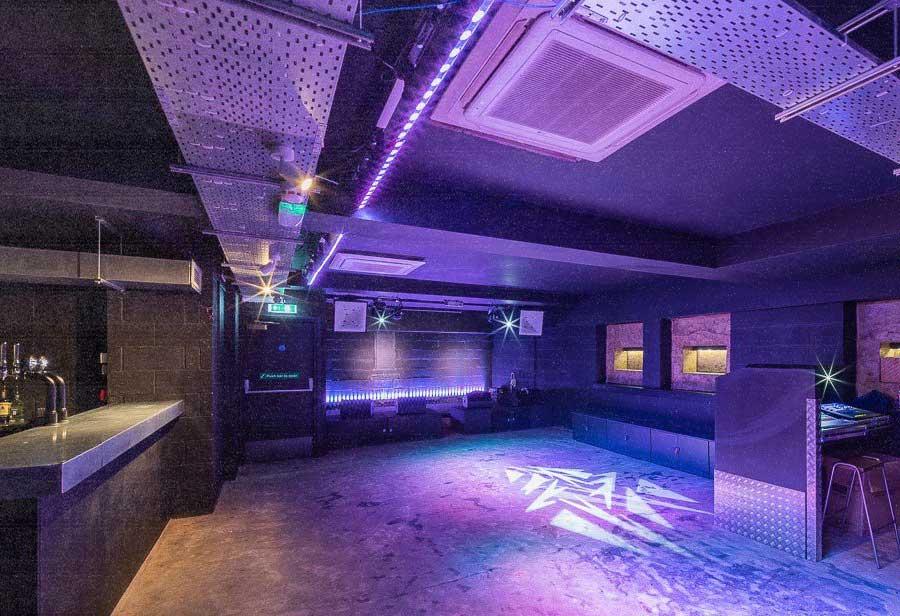 This is a very cool venue towards the studenty end of town. The downstairs venue is small and intimate and is another place to spot break out artists.
There is a pretty chilled bar on the ground floor which excellent for people watching as YES always attracts interesting people.
Manchester University Students Union, Oxford Rd, Manchester M13 9PR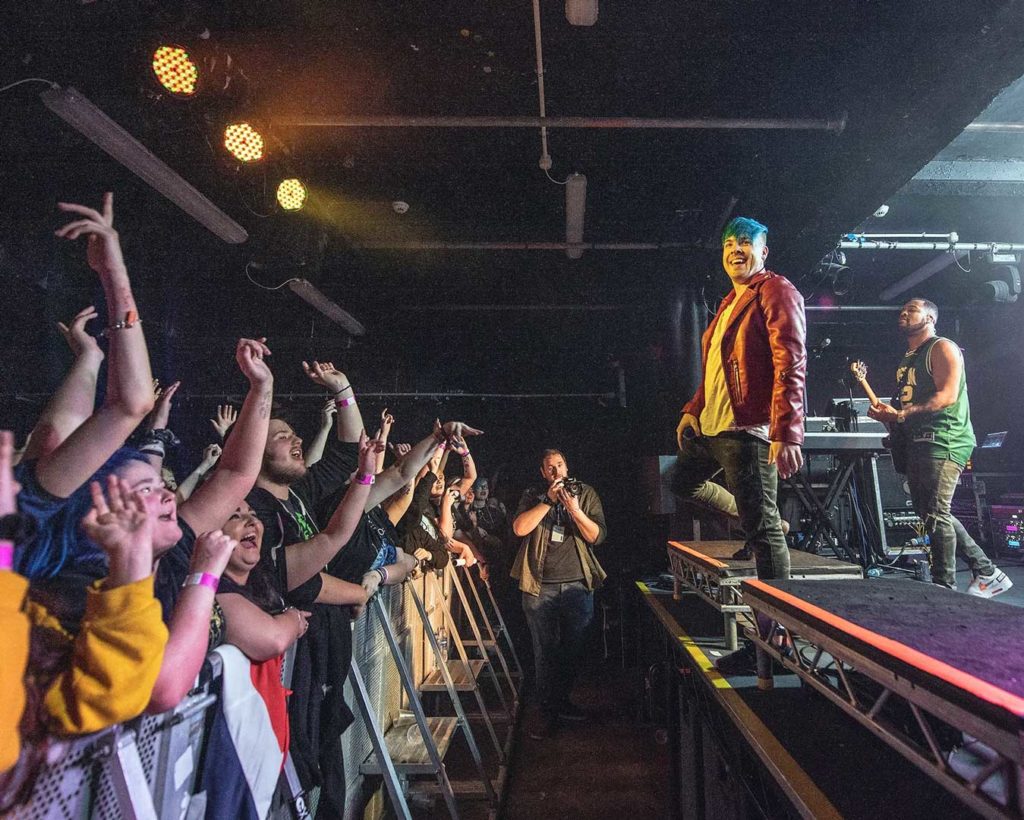 Part of the Manchester Academy complex near Oxford Road station, Academy 3 is the smallest of the venues on site but is none the less a great place to go and see a gig.
Head to Big Hands afterwards and you will probably see the band there too.
---
Best Place for a Rave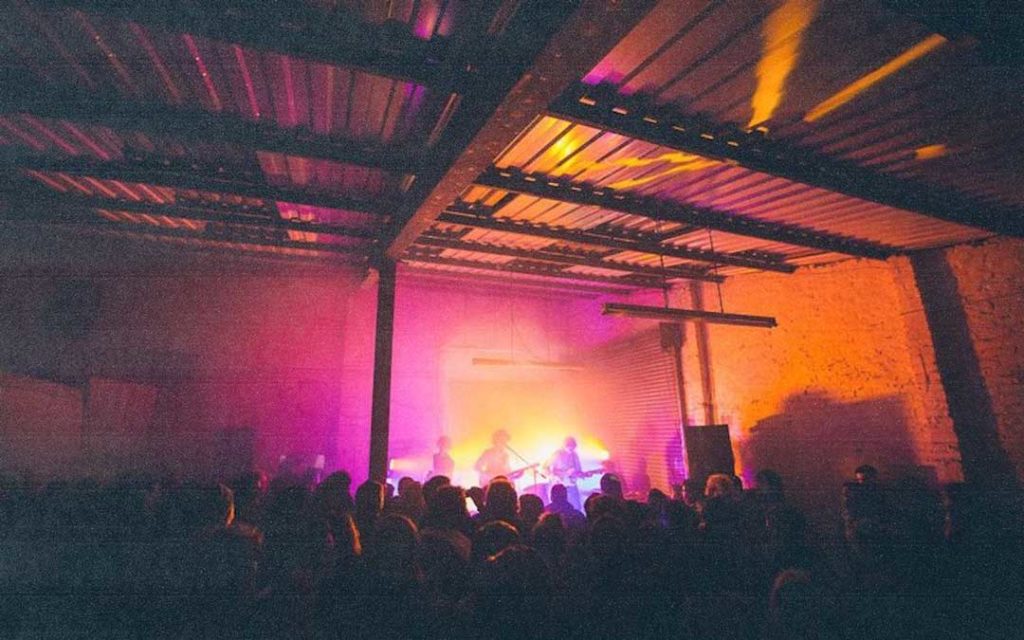 If you want a late late one, The White Hotel is the one for you. This venue just outside Manchester City Centre is one of those places where if you know, you know. Just be prepared for a very long night… you may end up in someone's kitchen at 7:30am.
31-33 Spear St, Manchester M1 1DF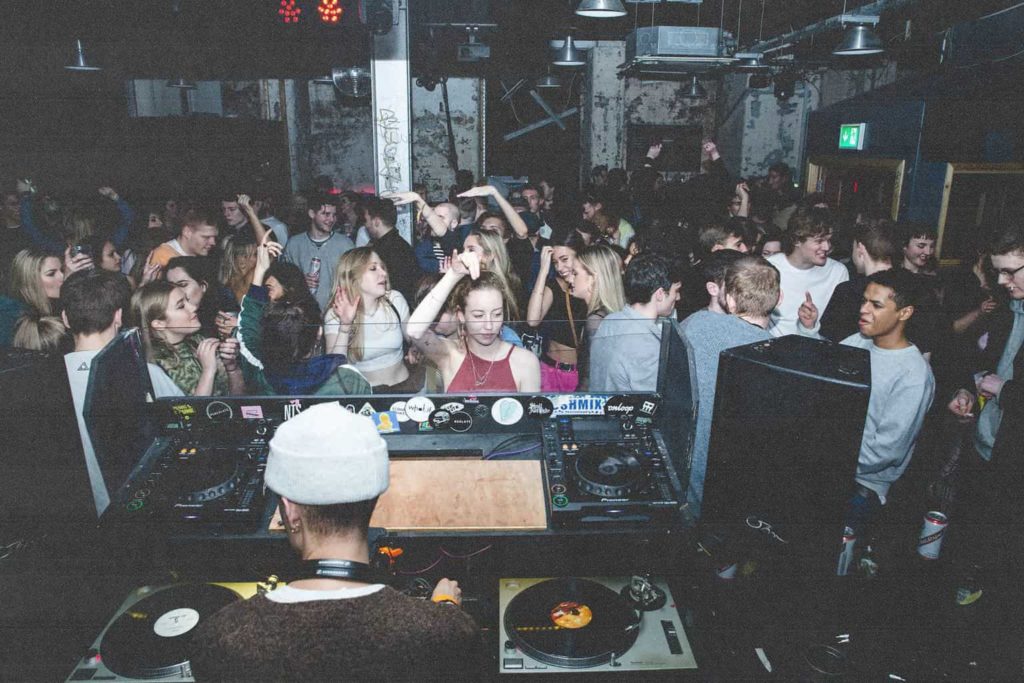 On Stevenson's Square in the Northern Quarter, SOUP is known for its rave nights. There is a bar on the ground floor which is a good place to have a more chilled drink but downstairs is where the rave action is. Very cool. Very Northern Quarter.
---
Best Medium Venues for Touring Bands
135 Grosvenor St, Manchester M1 7HE
The music venue has a really great old school feel with a concert hall vibe fitting into a medium, intimate venue. You can expect to see solid touring bands here and maybe one or two who are about to hit the big time.
Deaf is found just off Oxford Road so is ideal for students to get to. The bar itself is another great place to go if you just want a drink and some food.
27 Peter St, Manchester M2 5QR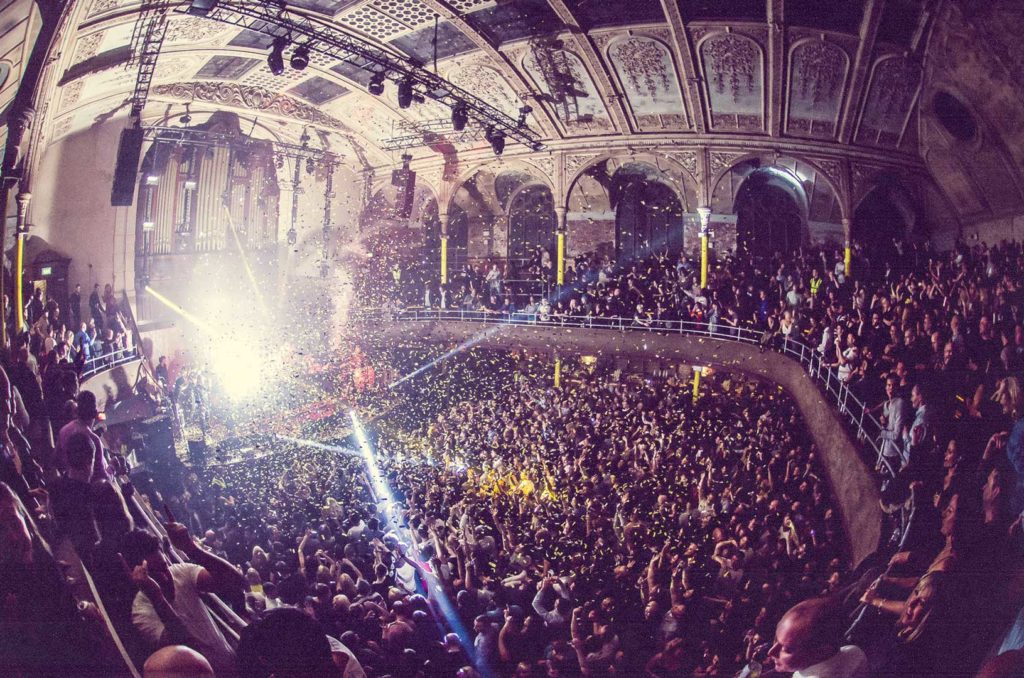 A former chapel turned music venue, Albert Hall oozes character. With its wonderful Gothic architecture and huge organ behind the stage, it's certainly one of the most unique places to see live music in Manchester.
If you want to see more well known bands, this is an amazing place to see them. The venue really is stunning and makes a fantastic atmosphere for gigs.
54-56 Whitworth St, Manchester M1 5WW
Another unique venue, Gorilla occupies an old railway arch near what was The Hacienda in Manchester city centre. The architecture gives you the feeling you're in a cave which is pretty cool for a music venue. This is a good place to see mid size acts and occasionally hosts bigger names like Snoop Dog.
38 Charles St, Manchester M1 7DB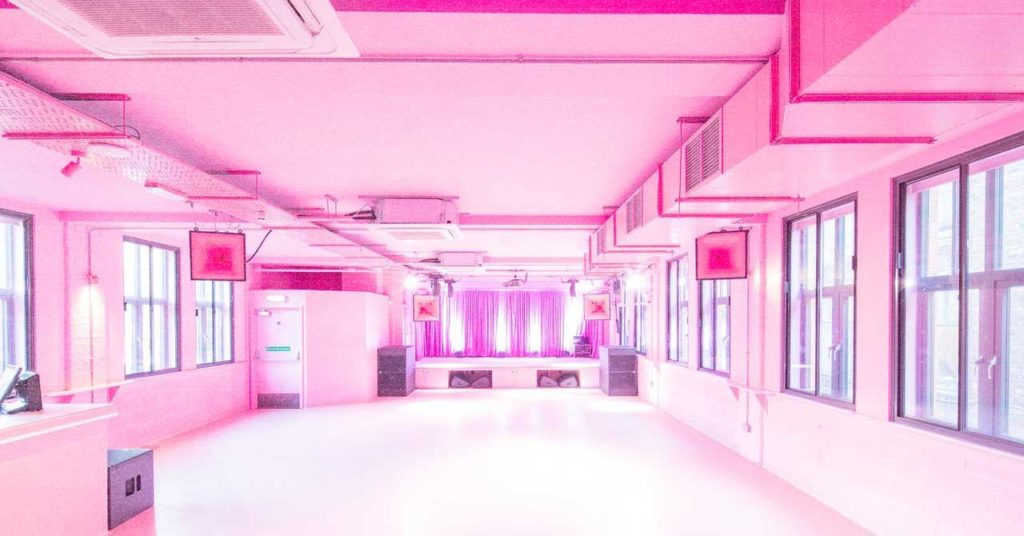 The Pink Room at yes is another great place to see rising acts. As the name suggests, the room is entirely pink which automatically makes it a great room to be in.
Great sound system, cool clientele, pizza. Need we say more.
---
So there you have it, a few of the best places to see live music in Manchester. Whether you're into intimate gigs in small venues or raving all night in a warehouse, there's something for everyone here. If you're ever in town and want to check out some live music, be sure to hit up one of these venues.